Can this find me deals on Yelp?
Absolutely!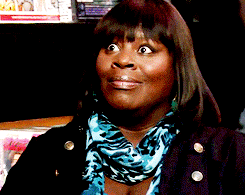 When you're searching through businesses on Yelp, maybe, say, looking for some cream puffs in downtown LA...Honey will automatically let you know if there's a Groupon available for that business!
Check it out:
That button takes you right to the Groupon where, guess what? We offer a cash bonus for your purchase 😉 So whatever you plan on doing with your weekend, whether it's rock-climbing or a fancy dinner or a box of cream puffs & Netflix, you can earn some cash back while doing it.
This feature isn't only in the search results--you'll also see it directly on a product page:
Now, this feature is currently only available for Chrome users (aww) but we're workin' hard on bringing it to other browsers (yay) so hang tight! We think you're the best, so you deserve the best of deals--and the lowest price on cream puffs. Enjoy!